Technical college with sports hall at Esch/Belval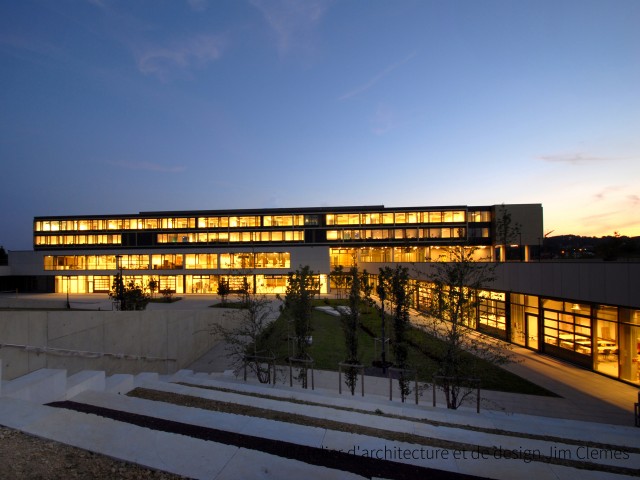 Description PROJECT MANAGEMENT
Construction of a technical college with high architectural and energy requirements able to accommodate 1,500 students with 56 classrooms 21 laboratories and 28workshops (welding rooms laboratories, complex machining...), a sports hall with changing rooms, an auditorium and an events hall. An atrium leads to the common areas (canteen, show hall, libraries, teachers' rooms…).
Location Esch-Belval, (Grand-Duchy of Luxembourg)
Client Belval Fund
Architects Jim CLEMES Architecture and Design
Gross surface area 40.500 m²
Cost 20,5 Mio €
Start of service provision 2008
End of service provision 2011
Mission General advice and assistance / coordination and monitoring of all participants / assistance in programming / monitoring of permit procedures / coordination of project management / calls for tender procedure and follow-up / analysis of tenders and adjudication monitoring / organisation of study and execution meetings / drawing up and follow-up of schedules / drawing up of progress reports / financial and budget monitoring / organisation and assistance at reception of works.