'Brouch' basic education establishment at Esch-sur-Alzette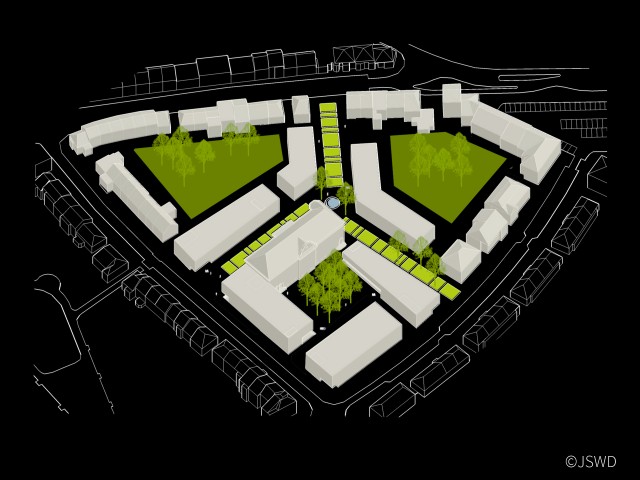 Description ORGANISATION OF A COMPETITION
Ideas competition for a global concept for the 'Brouch' primary school at Esch-sur-Alzette. Candidates were asked to reflect on the renovation of the school, an increase in its capacities, the conception of a relay building for the establishment, while designing a project for which the phasing would enable the uninterrupted functioning of the school and allied activities. The minimum programme schedules the conception of 8 classrooms for grade 1, 18 classrooms for grades 2 to 4, allied areas such as a psychomotor skills room, library, administration, gymnasium with changing rooms and a concierge lodge.
Location Esch-sur-Alzette (Grand Duchy of Luxembourg)
Client Esch-sur-Alzette Communal Administration
Architects 1st prix: JSWD Architekten GmbH & Co KG
2nd prize Ex Aequo: ARCO – Architecture Company POLARIS Architects s.à.r.l.
Start of service provision October 2012
End of service provision July 2013
Mission Research of basic data / definition and follow-up of preliminary work / drawing up of construction programme / drawing up of specification / planning director follow-up / preliminary coordination meetings / monitoring of permit procedures / organisation and follow-up of adjudication procedure / drawing up of administrative clauses and finalisation of competition dossier / assistance in pre-selecting candidates / preparation and distribution of competition dossier / assistance in formulating responses to questions from the candidates / assistance in the preparation and organisation of an intermediate meeting / analysis of projects for conformity with specification and jury preparation / assistance at jury meeting / drawing up of final report and jury observations by project