Dexia administrative building at Belval Phases 1 and 2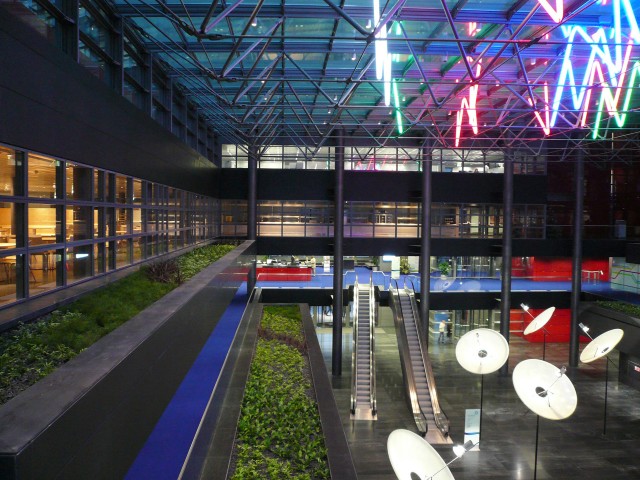 Description PROJECT MANAGEMENT
Construction of an administrative complex in 2 phases:
in the first phase, the construction accommodates 1,300 persons, in a 19 storey, 80 metre high tower with very complex double skin façade, a spacious atrium, a 160-seat auditorium, a company restaurant and a retail area.
The second phase se is made up of 4 basement levels and 2 buildings of 7 levels linked by walkways and able to accommodate 1,100 persons.
Location Esch-sur-Alzette / Belval (Grand Duchy of Luxembourg)
Client Dexia International Bank in Luxembourg
Architects Claude Vasconi, Paris
Jean Petit, Luxembourg
Surface hors-sol brute 62.000 m²
Cost Confidential
Start of service provision 2002
End of service provision 2011
Mission General advice and assistance / coordination and monitoring of all participants / assistance in programming / monitoring of permit procedures / coordination of project management / calls for tender procedure and follow-up / analysis of tenders and adjudication monitoring / organisation of study and execution meetings / drawing up and follow-up of schedules / drawing up of progress reports / financial and budget monitoring / organisation and assistance at reception of works.