New Mathesgarten District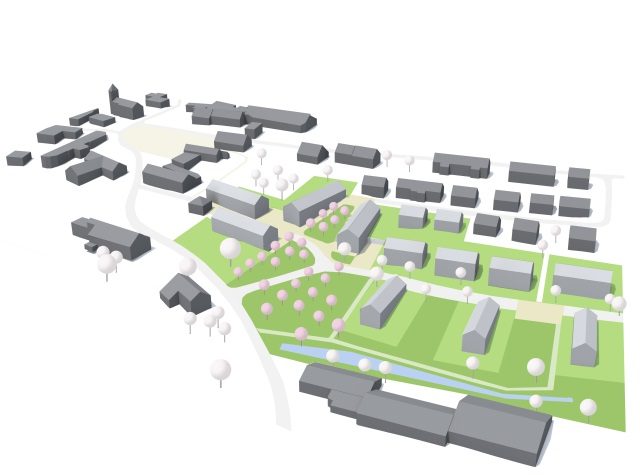 Description ORGANISATION OF A COMPETITION
Ideas competition for multi-disciplinary teams, the project consisting of the creation of a new district of some 2.4 hectares at the place known as Mathesgarten at Noertrange in the commune of Winseler. The masterplan which is the subject of the competition is to design a concept which reconciles the residential constructions with their environment in line with the principles of sustainable development. The winning project comprises 61 residential units in 3 different typologies. In its conception the project limits infrastructure expenditure, adapts the typology of the residences to the lie of the land and internally compensates for the ecological footprint.
Location Noertrange, Winseler (Grand Duchy of Luxembourg)
Client Residential Development Fund
Architects Team 31 / AREAL / OMGEVING / Boydens
Start of service provision May 2012
End of service provision May 2013
Mission Research of basic data / definition and follow-up of preliminary work / drawing up of construction programme / drawing up of specification / planning director follow-up / preliminary coordination meetings / monitoring of permit procedures / organisation and follow-up of adjudication procedure / drawing up of administrative clauses and finalisation of competition dossier / assistance in pre-selecting candidates / preparation and distribution of competition dossier / assistance in formulating responses to questions from the candidates / assistance in the preparation and organisation of an intermediate meeting / analysis of projects for conformity with specification and jury preparation / assistance at jury meeting / drawing up of final report and jury observations by project