Student housing at Belval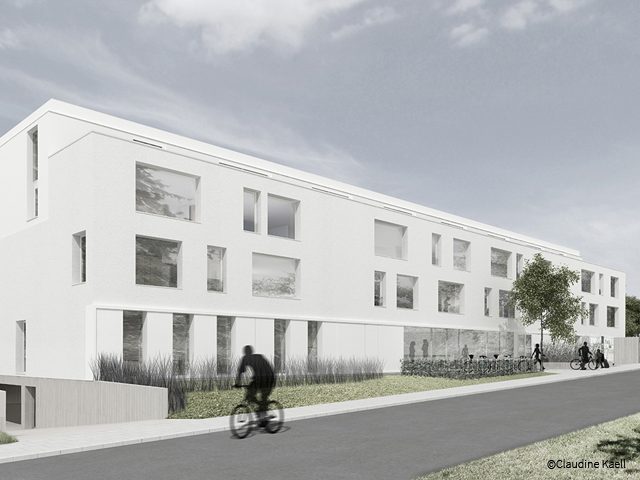 Description ORGANISATION OF A COMPETITION
Architectural competition for the conception of a student residence for students of the University of Luxembourg, located at less than 900m. Candidates were asked to develop a concept taking into consideration the potential needs and desires of 45 students, while adhering to the demands of a pure architectural style, in line with the context of Belval, and the specific functionality of student life. The idea was to create a convivial living area, while giving the students the opportunity to step back from the hustle and bustle of daily life and find somewhere calm to study (wooden construction of AAA energy class).
Location Belval, Commune of Sanem (Grand Duchy of Luxembourg)
Client "La Luxembourgeoise" Foundation
Architects 1st prize : Kaell architectes s.à r.l.
Jury mention: 2001 s.à r.l
Start of service provision July 2012
End of service provision January 2013
Mission Research of basic data / definition and follow-up of preliminary work / drawing up of construction programme / drawing up of specification / planning director follow-up / preliminary coordination meetings / monitoring of permit procedures / organisation and follow-up of adjudication procedure / drawing up of administrative clauses and finalisation of competition dossier / assistance in pre-selecting candidates / preparation and distribution of competition dossier / assistance in formulating responses to questions from the candidates / |assistance in the preparation and organisation of an intermediate meeting / analysis of projects for conformity with specification and jury preparation / assistance at jury meeting / drawing up of final report and jury observations by project