IAK administrative building in Kirchberg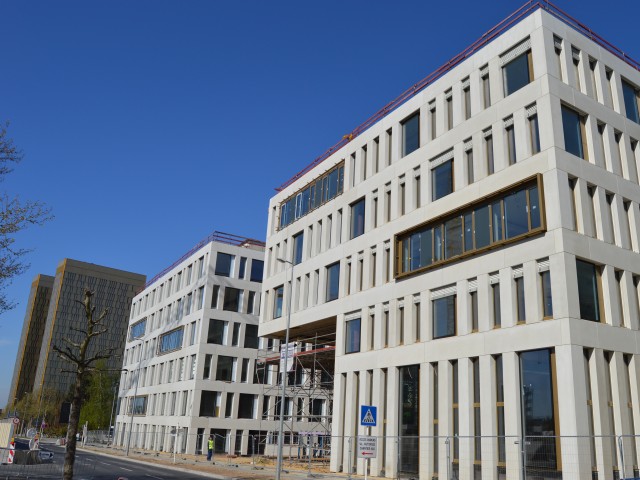 Description PROJECT MANAGEMENT
Construction of an administrative building at Kirchberg. The complex is made up of 4 buildings (5 to 6 levels) with totally separate entrances. These are connected between them by 2 basement parking levels. This will accommodate a company restaurant with a capacity of 200. The floors have been designed to offer a maximum of flexibility in the layout of the interior areas. This building has attracted 'BREEAM EXCELLENT' certification.
Location Luxembourg, Kirchberg
Client Compensation Fund
Architects KCAP Architects & Planners, Netherlands
Arlette Schneiders Architects, Luxembourg
Gross surface area 32.000 m²
Cost 50 Mio €
Start of service provision 2011
End of service provision 2015
Mission General advice and assistance / coordination and monitoring of all participants / assistance in programming / monitoring of permit procedures / coordination of project management / calls for tender procedure and follow-up / analysis of tenders and adjudication monitoring / organisation of study and execution meetings / drawing up and follow-up of schedules / drawing up of progress reports / financial and budget monitoring / organisation and assistance at reception of works.