Integrated senior healthcare center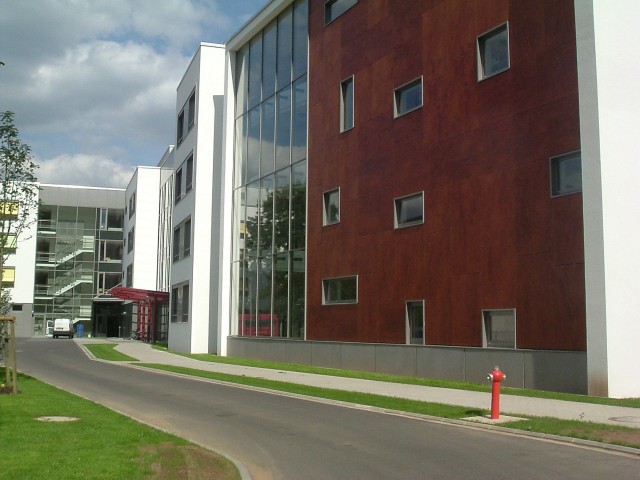 Description PROJECT MANAGEMENT
Construction of a multi-purpose CIPA health centre (integrated centre for senior citizens), a care centre, a psycho-geriatric centre, an aquatic centre, along with a therapeutic ambulatory basin, a garden of the senses and an administrative zone.
The Pontalize Centre also houses a restaurant and a café, along with various services (hairdresser, kiosk, exhibition area ...).
The CIPA has 48 beds and the care centre 97 beds.
Location Ettelbrück (Grand Duchy of Luxembourg)
Client Neuro-psychiatric Hospital Centre
Architects Jonas et Meyers
Gross surface area 23.620 m²
Cost Confidential
Start of service provision 2003
End of service provision 2007
Mission General advice and assistance / coordination and monitoring of all participants / assistance in programming / monitoring of permit procedures / coordination of project management / calls for tender procedure and follow-up / analysis of tenders and adjudication monitoring / organisation of study and execution meetings / drawing up and follow-up of schedules / drawing up of progress reports / financial and budget monitoring / organisation and assistance at reception of works.