Conference centre at Kirchberg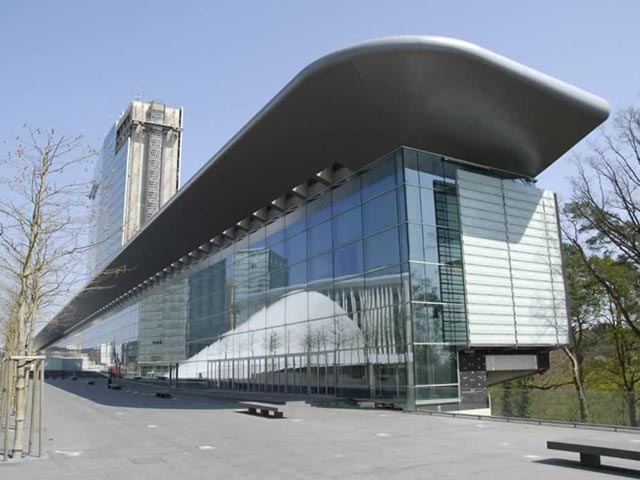 Description PROJECT MANAGEMENT
Construction of a new conference centre with several rooms, 28 simultaneous translation cabins, a café, lounges, work and relaxation rooms.
Construction of a new press centre for 600 journalists. Upgrading and replacement of the facades of the Tour Alcide de Gasperi building.
Location Luxembourg
Client Public Buildings Administration
Architects A.M. Schemel & Wirtz
Jourdan Müller
Start of service provision January 2011
End of service provision December 2013
Mission General advice and assistance / coordination and monitoring of all participants / assistance in programming / monitoring of permit procedures / coordination of project management / calls for tender procedure and follow-up / analysis of tenders and adjudication monitoring / organisation of study and execution meetings / drawing up and follow-up of schedules / drawing up of progress reports / financial and budget monitoring / organisation and assistance at reception of works.