Educational complex and sports hall at Munsbach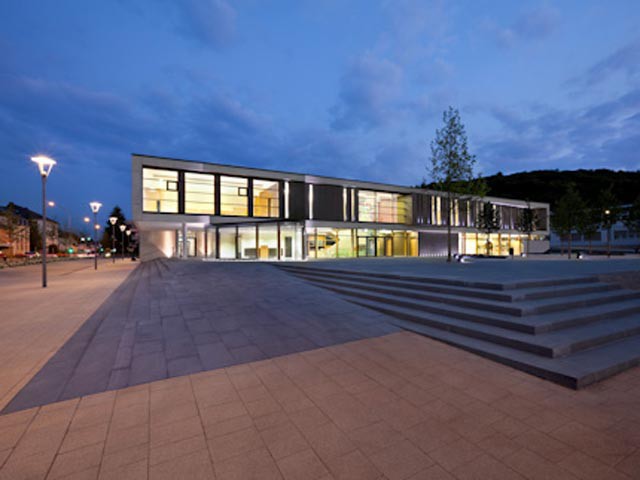 Description PROJECT MANAGEMENT
Construction of an educational complex including a day centre, a creche, a pre-school unit, a primary school and a sports hall, totalling 6,300 m².
Low energy consumption building.
Location Munsbach
Client Schuttrange Communal Administration
Architects Association Bertrand Schmit - Marc Gubini
Gross surface area 6.300 m²
Cost 31,5 Mio €
Start of service provision 2005
End of service provision 2010
Mission General advice and assistance / coordination and monitoring of all participants / assistance in programming / monitoring of permit procedures / coordination of project management / calls for tender procedure and follow-up / analysis of tenders and adjudication monitoring / organisation of study and execution meetings / drawing up and follow-up of schedules / drawing up of progress reports / financial and budget monitoring / organisation and assistance at reception of works.