Smartcity Expo World Congress – BARCELONA.
Publié le 21 November 2019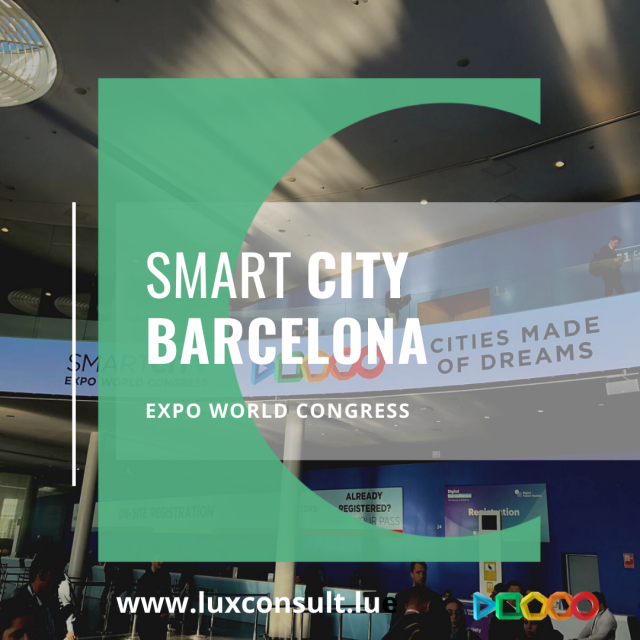 Smartcity Expo world Congress – BARCELONA.
We are on the third and last day of this amazing congress in which we had the chance to attend this year and experiencing the latest and meeting very interesting people.
Cities are evolving fast and we are evolving with them. As cities get smarter, they are becoming more livable and more responsive, and today we are seeing only a preview of what technology could eventually do in the urban environment. "Smartness" is not just about installing digital interfaces in traditional infrastructure or streamlining city operations. It is also about using technology and data purposefully to make better decisions and deliver a better quality of life.
LUXCONSULT S.A.