Team spirit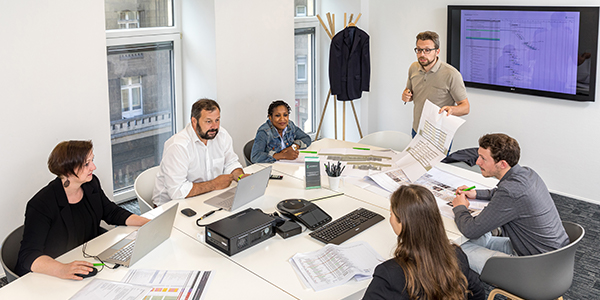 LUXCONSULT is a firm of experts in engineering, architecture and project management.
A reliable partner for its clients, Luxconsult is at your side to assist you throughout the whole of your infrastructure and/or construction projects, from initial conception right up to final reception of works.
We are always attentive to what our clients tell us, bringing added value to each project; we are a guarantee of quality and a creator of innovative solutions. Thanks to our multi-disciplinary, experienced and committed team, we bring a collaborative and pragmatic approach to our missions, based on results.