New Contract: European Commission Framework Contract for the implementation of external aid 2018
Publié le 5 juin 2018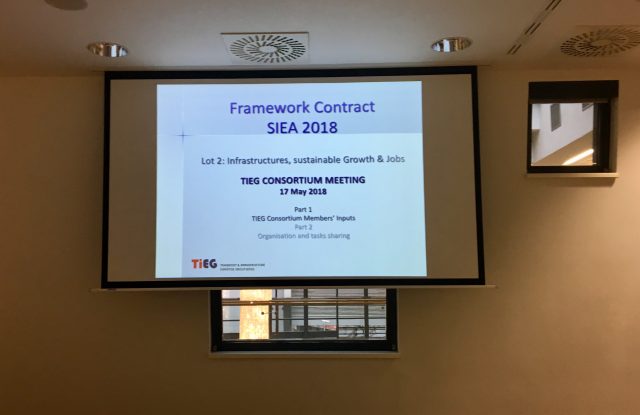 Luxconsult has been awarded as member of consortium a new European Commission framework contract for Lot 2: Infrastructures, sustainable growth and jobs, as a Technical Support and Project Leader in 10 various fields under the lot, such as: Transport & Infrastructure, Digital Technologies and Services, Earth Observation, Urban Development and Cities, Sustainable Energy, Nuclear safety, Sustainable Waste Management, Private Sector, Trade and Employment Creation.
Luxconsult is member of consortium led by TIEG (EEIG) with partners DAI Europe Ltd, DAI BRUSSELS SPRL, DAI Global LLC, EGIS INTERNATIONAL SAS, SWS Consulting Engineering – Structures, Water & Survey, S.r.l, ASTEC Global Consultancy Ltd, Pohl Consulting & Associates GmbH, Nuclear Research and Consultancy Group, DBE TECHNOLOGY GmbH, AZIMUT 360 SCC, ŐSB Consulting GmbH, SCHUMAN ASSOCIATES SCRL, IDP Ingeniería y Arquitectura Iberia, S.L.U, Trinomics B.V.
The contract value is up to € 155M and concluded for the period of 2018-2020, with the possibility of extension up to 2022.  The Framework is world-wide and any country receiving EU external aid may be a potential country where the services are to be needed.
Luxconsult attended the consortium kick-off meeting held at TIEG (EEIG) headquarters in Bratislava on May 17th, 2018.
We are currently updating our database of associate experts and consultants for implementing the best team with local knowledge of the constraints, laws and regulations. Should you be interested working with us on this project please send your resume to fwc2018@luxconsult.lu.