"Ilot Royal-Hamilius" residential and retail centre, Luxembourg city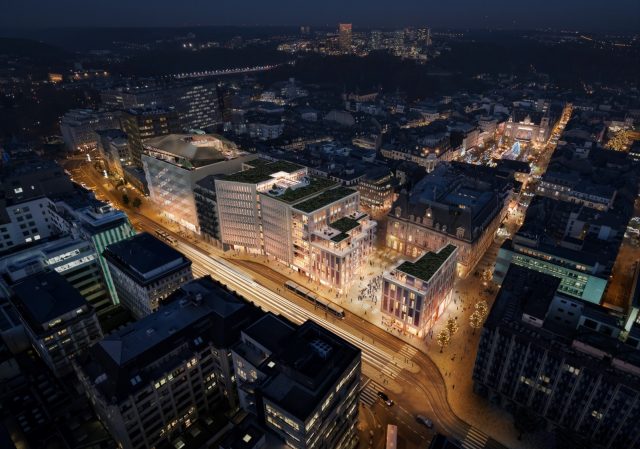 Description TECHNICAL ASSISTANCE
The Royal-Hamilius is located in Luxembourg City centre. It brings together, into an urban complex retail areas, services, offices and residential units, along with 650 parking spaces. The space in front of the 'Hôtel des Postes', the creation of green areas at the level of the future pedestrian zone and on the roofing, combined with the future arrival of the tramway, are all contributing to re-stimulating this part of the heart of Luxembourg.
Location LUXEMBOURG - City
Client CODIC S.A.
Architects Foster + Partners and Tetra Kayser & Associés
Gross surface area 65.000 m²
Cost Confidential
Start of service provision 2009
End of service provision Scheduled for 2019
Mission General advice and assistance to the buyer / assistance in programming / monitoring of permit procedures / technical assistance in contracts phase / quality control of execution documents / monitoring of conformity and quality of work / participation in study and execution meetings / monitoring of schedules / financial monitoring of project / drawing up of progress reports / planning reports / assistance at reception of works / controlling tenant works