Creation of the Rocade de Differdange Phase 2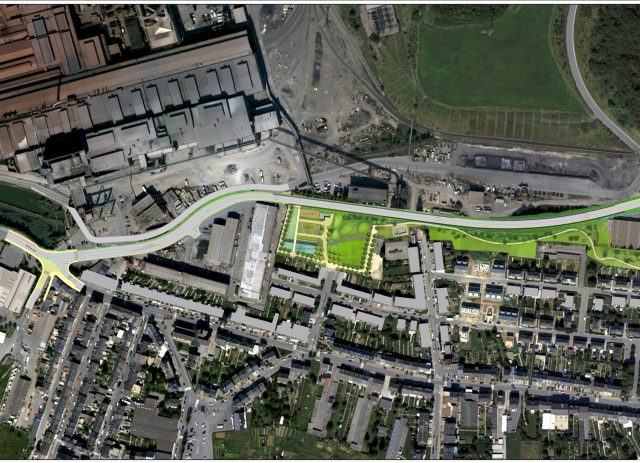 Description Construction of a 1,000m 2-lane national route crossing an operational steelworks with western connection to a redesigned double T roundabout, along with a new roundabout (diameter 42m) with a by-pass to the east of the project.
Diversion of large scale industrial networks (gas, water and air ducts).
Landscaping of a new park including underground storm basin and rainwater collection basin for the road project, along with a new pathway for soft mobility.
Complex phasing and planning for the road network because of a multitude of allied projects due the presence of industrial activities and of polluted ground.
Location Differdange, Luxembourg
Client Bridges and Roads Administration
Cost 7.000.000 €
Start of service provision Since 1977, project relaunched in 2010
End of service provision 2016
Mission Traffic survey / summary pre-project / variant analysis / assistance in drawing up compensatory measures / parcels study / detailed pre-project / multi-network study and constraints / permit requests relative to water / prior enquiry permit requests / materials calculations / dossier submission / detailed cost estimate / execution plans / phased health & safety coordination / phasing plans / provisional diversion plans / general coordination of phasing / planning director / reception of works / technical assistance at execution phase / stability study