Ernst & Young administrative building at Kirchberg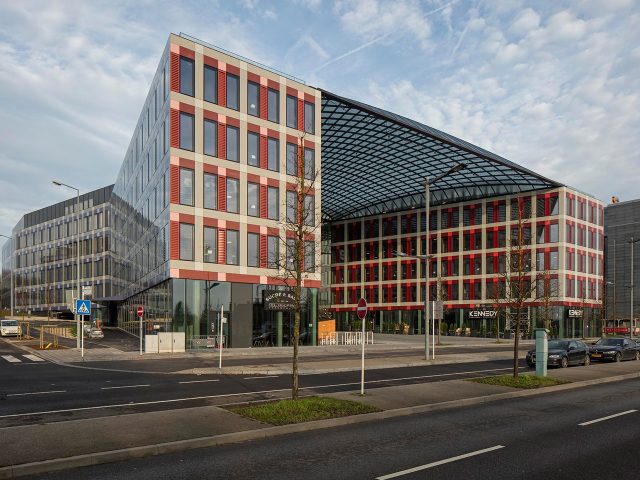 Description PROJECT MANAGEMENT
Five storey administrative building with one basement level. The offices are designed as open space with large glazed areas.
The top level houses the meeting rooms, the board and an auditorium. The building also includes retail areas on the ground floor, a restaurant and a bistro open to the public. The inherent shape of the building enables it to be extended through a large plaza covered by a glazed roof.
Location Luxembourg, Kirchberg
Client Kirchberg Property Company S.C.A.
Architects Sauerbruch Hutton International & Steinmetzdemeyer
Gross surface area 20.000 m²
Cost Confidential
Start of service provision 2013
End of service provision 2017
Mission General advice and assistance / coordination and monitoring of all participants / assistance in programming / monitoring of permit procedures / coordination of project management / calls for tender procedure and follow-up / analysis of tenders and adjudication monitoring / organisation of study and execution meetings / drawing up and follow-up of schedules / drawing up of progress reports / financial and budget monitoring / organisation and assistance at reception of works.