Arendt 9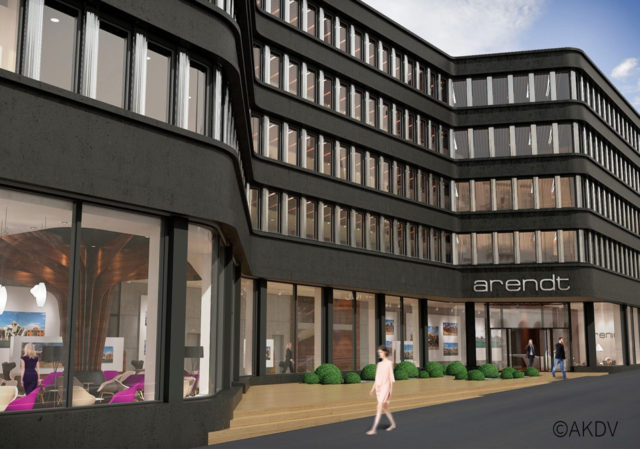 Description Immeuble administratif Arendt 9 à Hamm. Le bâtiment en question comprend +- 7.700 m2 hors sol, et 540 m2 entre-sol et 1.600 m2 d'archives, 38 parkings intérieurs, 6 parkings extérieurs et des locaux techniques. La mission de LUXCONSULT couvre également la mission de space planning.
Location LUXEMBOURG, Hamm
Client VINTAGE PARTNERS - Promoteur AGEMA
Architects iPlan Marc Gubbini
Surface hors-sol brute 7.700 m2
Cost Confidentiel
Start of service provision 2018
End of service provision prévue 2020
Mission Conseil et assistance générale | Assistance à la programmation | Suivi des procédures d'autorisation | Assistance technique pour le volet contractuel | Contrôle de la qualité des documents d'exécution | Contrôle de la conformité et la qualité des travaux | Participation aux réunions d'étude et d'exécution | Rédaction des rapports d'avancement | Suivi et contrôle des plannings | Suivi financier du projet | Organisation et assistance aux réceptions des travaux.