"Presentation of the Detailed Preliminary Design of the New Town Hall of Frisange"
Publié le 28 October 2019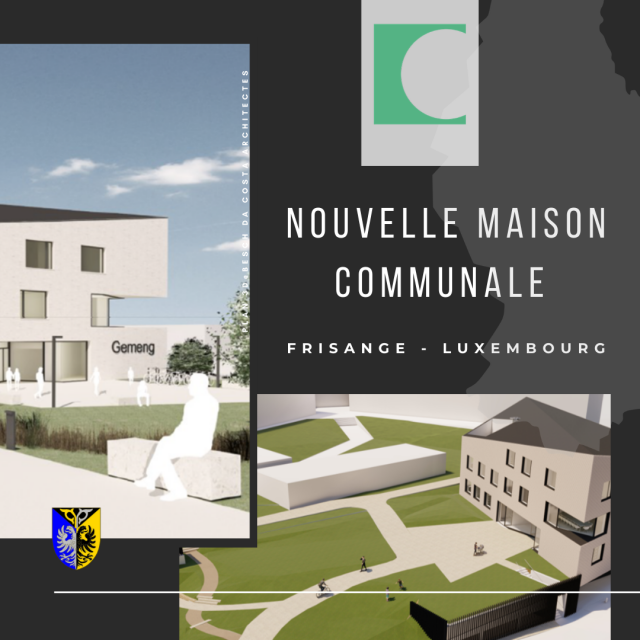 "Presentation of the Detailed Preliminary Design of the New Town Hall of Frisange"
A new phase of the project is launched!
The design of the new communal house will be carried out next to the existing building, which will be demolished to make way for a family park.
We are very happy to be in charge of a mission of Coordination and management of this development project, a place where everyone is welcomed.
– Luxconsult s.a.
Source : https://www.wort.lu/fr
Plans 3D : Besch da Costa Architectes